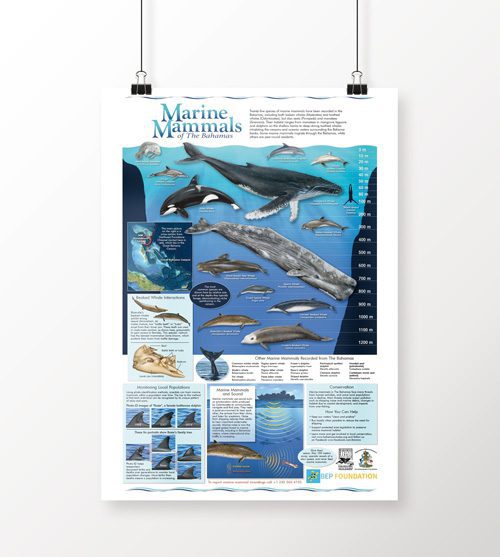 We are pleased to annonce that the posters have been delivered to schools throughout the Bahamas early this year. Pre- and post- presentation evaluation survey questions and score sheets have been included in the packages sent to all schools so we hopefully will get some results during the year 2018.
BEP Foundation was happy to help removing the whales antenna which was located in deep water (35m). BMMRO was thrilled by the datas collected.
You will find attached a study on how resident spare whales are faring in habitat shared with increasing commercial shipping in the Bahamas. BEP donation was to help to provide a unique opportunity for Bahamian university students to play an integral role in a research project and for younger students to discover the amazing world of whales.