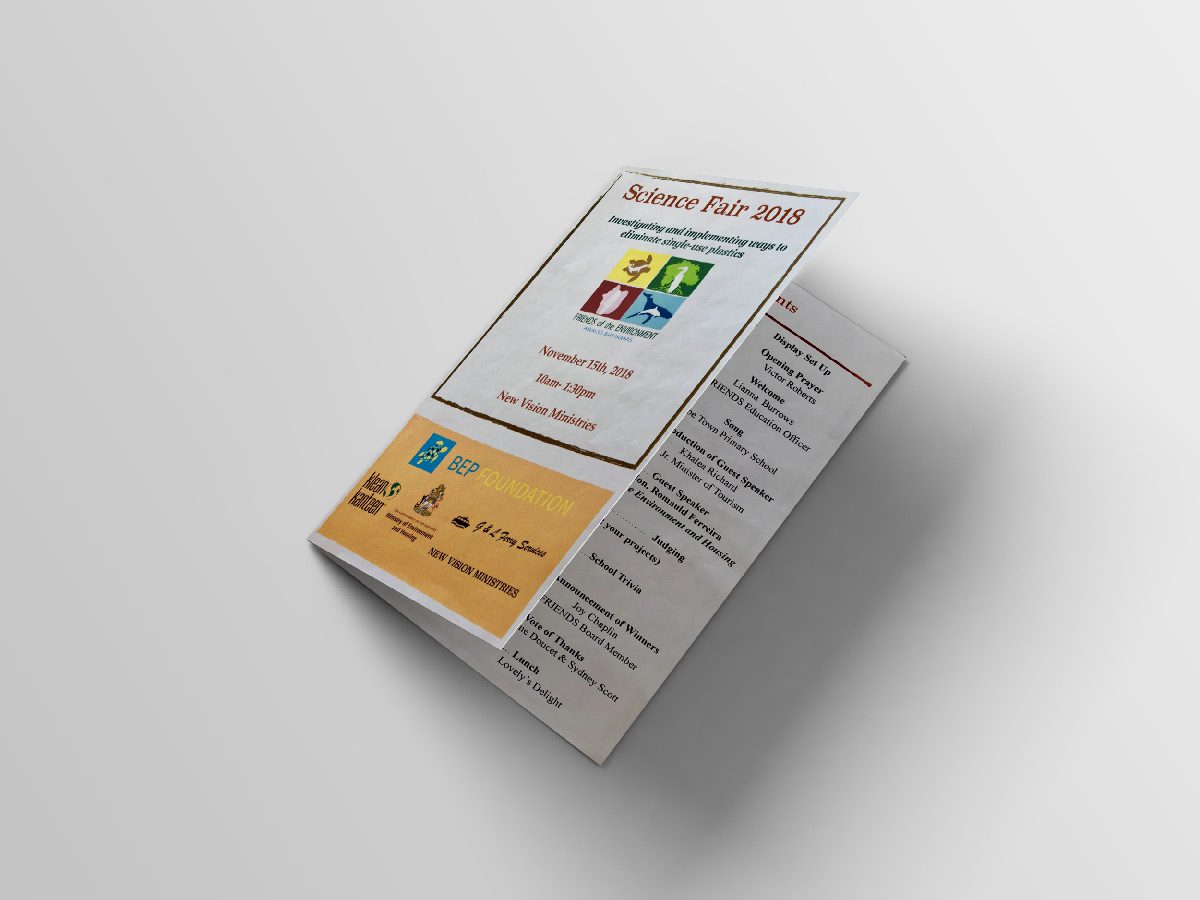 We ended the year with the annual Science Fair (November 15th, 2018) organised by Friends of the Environment. The theme was « Investigating and implementing ways to eliminate single-use plastics ».
Again, this Science Fair has been a real success with the participation of the Environment Minister, Mr Romauld Ferreira, who was impressed by Science Fair Projects. He said he was happy to see the 2018 subject was in light of the government's policy to ban plastics by 2020 ! Together, we can do it !!!
Bahamian Environment Protection Foundation being the main sponsor again, we were pleased to be part of the Jury for the second time. The winners were : Hope Town Primary (Lower Primary), Man-O-War Primary (Upper Primary), Long Bay School (Lower High) and Patrick J. Bethel High (Upper High).